Europe is really amazing with its 47 countries. Although it is the world's smallest continent, there are many beautiful places to visit in Europe. By using the rail pass, tourists can travel across vast distances. Here are some of the popular cities and destinations in Europe.
Paris, France
There are numerous landmarks in Paris, world-class Museums and centuries old Churches to see in Paris. Paris is frequently called as The City of Light for its memorable environment. Don't forget to visit the Louvre, site of the world's largest and most diverse gathering of century work of art, carving, and remarkable items. The Louvre is entirely one of Paris' most popular attractions. Paris is also famous for its Eiffel Tower. People traveling to Europe will never miss the viewing of the Eiffel Tower for their list of things to do in Paris.
Istanbul, Turkey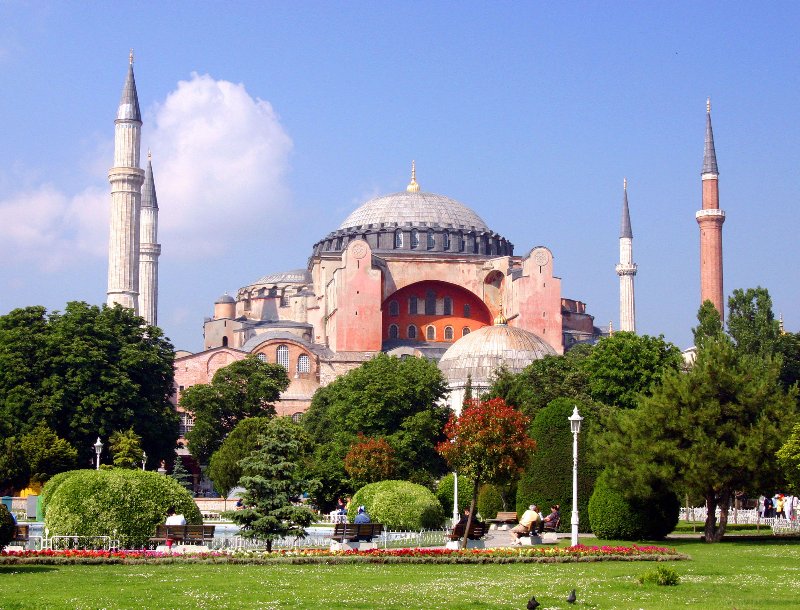 Istanbul in Turkey is one of the most popular destinations in Europe. This is the only city in the world to overlap two continents (Europe and Asia). Turkish food is one of the great cuisines of the world which is available throughout Istanbul. There are numerous restaurants with its variety of foods and eateries. In Istanbul, you can view the native culture of the Europe. The best time to go for Europe is September to November.
Bern, Switzerland
Tourists love to visit the mountainous region of Bernese Oberland. August is the best month to visit Bern when the streets are filled with jugglers, puppeteers, artists, musicians and other entertainers for the Buskers Bern Festival. People from all over the world come here to enjoy the festival.
Northern Ireland
Northern Ireland is well known for its beauty of the Causeway Coast and the Glens. The Giant's Causeway is Northern Ireland's only UNESCO World Heritage Site and it can be very busy.
Copenhagen, Denmark
The Danish capital of Copenhagen is a popular destination for eco tourists and foodies. The city is following the green movement and is famous for its restaurant: Noma. The Noma has its menu with many small appetizers and courses to its spectacular array of 'treats' that round off the meal.
How to Save Money When Traveling to Europe
Europe budget travel might seem unattainable but it can be done if you follow a few tips. For example, you ought to know when to plan the best time to travel to take advantage of cheap prices. You also ought to know a few things about saving money on food when dining in Europe. And, know that you can combine travel and sleeping to reduce the costs of hotels. So, here are the tips:
Travel off season
For most European cities, off season is generally considered from October through April. By traveling off season, you will get cheaper airfare, spend less time in line, find cheaper hotel rooms (and those attractive budget hotel won't be booked), and you will meet more locals than tourists. But when you travel off season, some of the popular attractions may be closed so do your research if you plan on seeing a specific tourist attraction.
Save money on food by eating where the locals do
Try to avoid the higher priced, touristy places that usually have signs that say, "We speak English." Eat where the local people eat and you'll have better food and spend less money. Mix it up by having a picnic every few meals. Once you get to your hotel room, go to the local market and stock up on drinks and snacks. Lastly, don't over-tip when eating at a European restaurant. It seems that only Americans tip 15% and up, even when it's not necessary to tip. To be absolutely sure, ask a local customer of the restaurant for tipping advice.
Save on accommodations by sleeping on the train
Trains are apparently everywhere in Europe and they are generally the most popular forms of transportation to get from country to country. Many visitors to Europe purchase rail passes in advance that save you time and money. Look into trains that have sleeping compartments, or just have the option of spending the night in them. This is often cheaper than getting a hotel room so you can plan a few overnight train trips and reduce your lodging costs.
List of Sovereign States in Europe (by GDP)
Germany, France, United Kingdom, Russia, Italy, Spain, Netherlands, Switzerland, Sweden, Norway, Poland, Belgium, Austria, Denmark, Finland, Greece, Portugal, Ireland, Czech Republic, Ukraine, Romania, Hungary, Slovakia, Belarus, Croatia, Luxembourg, Bulgaria, Slovenia, Lithuania, Serbia, Latvia, Cyprus, Estonia, Bosnia and Herzegovina, Albania, Macedonia, Malta, Moldova, Kosovo, Montenegro, San Marino